I haven't done a tech article in a while.
So guess what? That's right. People easily bored should run like mad from this one.
Today I want to talk about grip.
Stickyness
.
Plantedness
. Responsiveness. Face-bending, eyeball-popping, spleen-tearing, eardrum smashing good-ole G-forces.
So how do G-forces effect what the driver does? At the very basics of it, G-forces effect the overall traction of a car. As a sum of the traction force of the tires, the car can only generate a certain amount of G in a single direction. Say your car can do 1G of sideways acceleration. Meet the force vector: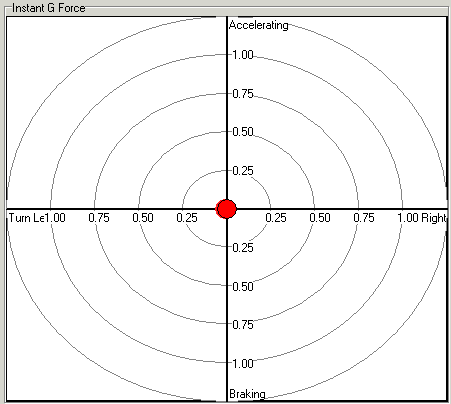 The force vector, aka the Bible of lateral and longitudinal G.


As we can see from the above graph, G-force is divided into 4 basic sections: braking, acceleration, and left and right cornering.
Now, the only problem with the accepted norm of the above is that a force vector for a car, as in a sum of 4 tires, is not actually a circle. It's more like an egg. A car can generate more force back to front in braking than it can on acceleration and side-to-side cornering. Why is this? Well, for one, a car has only so much power available to it to accelerate. This is the weakest link. The second weakest link is side-to-side cornering. A tire's contact patch is not perfectly round. It is always "taller" than it is wide, even on super-fat tires like Formula 1 tires. This means the tire has more traction forwards and back than it does side to side. So as a result a Formula 1 car, even with it's near-circle-shaped contact patch, can generate nearly 5.5 G under braking, but only manages about 4.8 G under cornering.
This means that no matter how hard we turn the wheel, we will never use 100% of the car's overall capability. So how do we do that? With our left and right feet. Since a car always has front and back traction available, it would be quite a waste not to use it, no? This is why you'll never see a quick driver without his feet doing something, be it braking, accelerating or shifting.
If you're smart, you may have picked up there that while a tire can only generate a certain amount of G in any one of the 4 directions, it can also combine two bits of each direction to boost it's total G capacity over the accepted limit. If we're cornering at 1G, and accelerating or braking at 0.3G, then it boosts the tire's overall G capacity or rating to 1.3G since we're using the additional reserve of grip from the front or back acceleration zones of the tire. You may have also picked up that magazine's accepted "generate G on the
skidpad
" tests are flat out
inaccurate
since they only test sideways acceleration.
The other side to the force vector is what the G-forces of the car as a whole do to the individual tires. I covered this slightly last year when I went to Skip Barber.
When people talk about "feeling" the car under you, they are talking about the tires' relative contact patches. When a car is sitting still, each tire's contact patch on a general road car is about the size of the palm of your hand. Now imagine how all the weight of the car, all of the bumps it communicates to you, and everything you feel of the road is done through those four little hand-size patches. That's really an engineering marvel right there. So obviously, proper use of these contact patches is critical for getting the most out of the car. Lets run through a regular old corner and see what these things look like as we do so.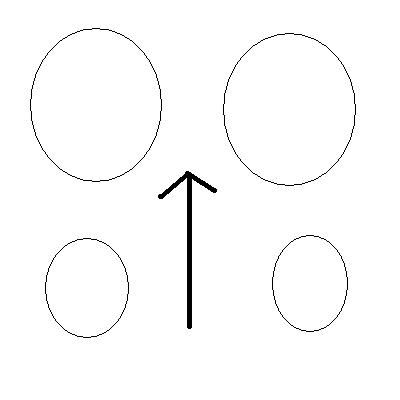 Braking.
This is where it begins. Under the brakes, the weight of the car goes forward as a result of the G we get from the frontal traction of the tires, which equates to the face-pulling G. As the car's weight shifts forward, it puts more pressure on the front tires, increasing the available grip. This is partly why road cars have front brake bias. Slam on the brakes and you get more grip from the front to evade something. In a racing car, with
downforce
, this effect is much reduced. Fast drivers tap the brake if they require a quick direction change. This gets the car to bite in the front and turn in quicker, eliminating any
understeer
.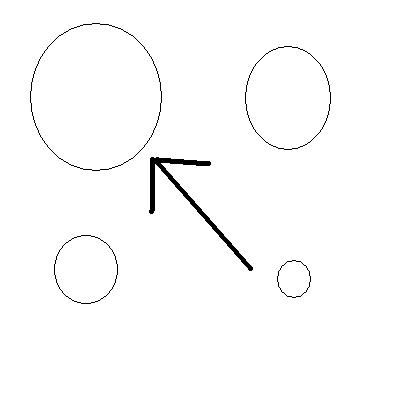 Corner entry and trail-braking.
Corner entry is a transition phase. This is where the entire corner can be won or lost. The weight of the car is going forward and a little to the outside. It is absolutely critical to have a smooth transfer of load here and to keep it moving. If the load becomes stagnant and constant, it gets that much harder to get the car to do what you want and you will have a bad exit unless you can control the car like
Ayrton
Senna, in which case you would've had a perfect entry anyway.
To help us do this, we employ trail-braking. Bleeding off the brake as we exit a turn and modulating it as we go through it. This gives a snappier turn in and grip where it counts (the front). Too much trail brake lifts the rear of the car and you will spin from near-total loss of the rear contact patch. The idea is to get the front-outside tire as big as possible without destroying your rear grip altogether. This means sacrificing inside-rear contact area. It's just a fact of life and just another reason why racing cars have huge wings on the back. Again, you want the transfer of load to be smooth and progressive throughout the turn. This means never letting the brake pedal sit. Always smoothly let it out as you approach the apex. The apex should be your reference for how soon or late to come off the brake completely. It should, however, be throttle-only after the apex. If you're carrying brake past the apex then you should adjust your apex point or your speed into the corner.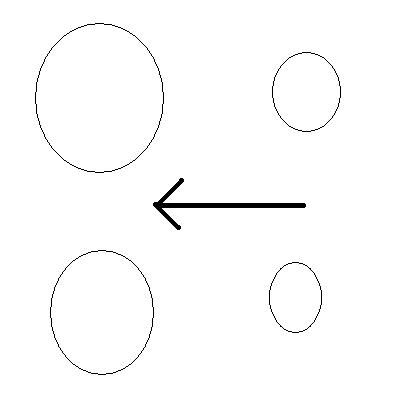 Mid-corner or Apex.


This is the shortest phase of the corner. The apex or mid-corner coasting section should only last long enough to get your foot from the middle pedal to the right one; about 0.2 to 0.4 of a second depending on your skill. Obviously this is not a problem in Formula cars with left-foot brakes and no foot clutch.
That does not mean, however, that this section should be any less smooth. All you're seeing here are snapshots of the corner phases, they do not illustrate the gradual transfer of load and G. If you are riding with a good driver, you will not be able to differentiate the phases of the corner, it will all seem a single,
continuous
glide from full straight-line braking to full acceleration. The human body is the best accelerometer. Learn to use it.
Again, this section should only last long enough for you to move your feet. Your foot should always be pressing the throttle or brake at all times. The only exceptions are a fraction of a lift before a high-speed corner and shifting up. Just make sure it's always smooth.
The corner exit phase is the most important. What people never explain is that this is the phase where you have the least control. This is the culmination of the braking (speed), entry (control) and apex (line). A corner is cause and effect. This is effect. Corner exit is where you look to fix things that happen earlier. Almost never will you look at corner exit to fix corner exit. There is one thing and one thing only you can do wrong here, and that is apply too much power. Let me explain.
If you set up the corner properly, with the right speed, the right control, and the right line, the exit will pretty much happen by itself. The car is set here. You have tons of rear grip since you're accelerating and making the car squat down. This means that generally the car will
understeer
(unless it's badly set up). The only way you can make
understeer
go away is either using the brake (indicating a bad apex point or too much speed), or getting
wheelspin
(indicating a lack of
sensitivity
on your part). Some people say some
wheelspin
is a good thing. It really isn't.
Wheelspin
is like locking the brakes. You are beyond the limit of the tire. Don't do it, and it's really easy not to.
And again, this whole throttle-on business should be absolutely smooth. This is the easiest part of the corner. If you're
unsmooth
here and botch a perfect entry, then I don't know how you managed the perfect entry. The perfect exit is a pretty unthinking business. You should pretty much automatically reach the track out point.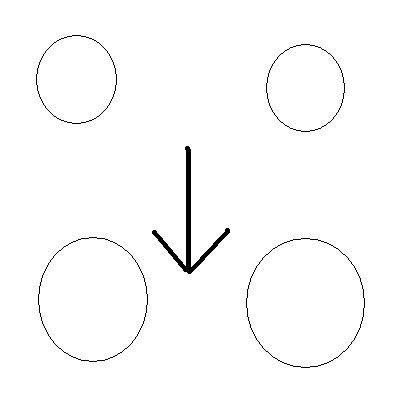 Straight line

acceleration.
What can I say? Go baby go.

Slip angle.
The one thing I haven't mentioned here is HOW tires get to their maximum traction. The tire, obviously, is a bubble of air. This air is very pliable. Not only do tire treads move up and down and compress (Z movement) but they also move and distort sideways (Y movement). Meaning, the side wall of the tire will bend. How much the side wall bends determines slip angle.
Slip angle is a combination of force on the tire and how the tire's rubber distorts in proportion to that force. Since the side wall of the tire requires a certain amount of force to distort to the maximum traction capability of the compound, you need to generate that force by going just a little bit sideways. The stronger the side wall, the more force you need to use to get it to bend. In layman's terms, tire point one way, car go another.
Slip angle can be anywhere from 2 to 8 degrees of "drift" depending on the tire, the pressure and the grip available on any given day, weather condition or car setup.
Karts are very, very, very good at teaching slip angle. Not only do they have no suspension (meaning, the tires ARE the suspension), but they have a solid rear axle. A solid rear axle requires a certain amount of drift to get the rear tires spinning at the same rate. This angle of slide is very similar to the angle required for proper slip angle.
Generally, you initiate slip angle by trail braking just the right amount. At about-perfect slip angle, the steering goes somewhat light (on road cars this is less noticeable because of power steering). The main difference is that the car will feel at it's most planted, most "on-tails" state. This is what I was talking about when I said "corner exits are easy and happen pretty much by themselves". This is because the "self-aligning torque" of the rubber peaks and falls off a little bit just before proper slip angle happens. Self aligning torque is the rubber's want to come back to center. The less of this there is, the lighter the steering gets. You want some self aligning torque. This is what keeps you in slip angle and if it goes away, you will oversteer. It's all about feel. You want to be in the area just before the steering goes totally light. The actual degree band of slip angle is quite large; a few degrees at least. What happens inside this band, though, is quite pronounced. The difference between your banker and Nigel Mansell could be as little as 2 degree's difference in slip angle.
Slip angle is something you really have to get out there and do correctly more or less by fluke than learning about it on paper. Once you feel it, you'll know and you'll be able to do it. It's like a golf swing. The first time you get it, you have no idea what you did, but you did it and are now doing it more often.
And that, ultimately, is that. Every
racecar
driver (as opposed to people who drive race cars) thinks about all of that through every corner. Whoever said a driver's job is easy has never driven.